eesti keeles

Organizers: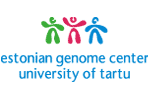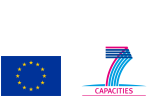 EC Project OpenGENE

Sponsors:


Contact:
Estonian Genome
Foundation
geneforum2012@gmail.com


Estonian Genome Foundation and Estonian Genome Center of the University of Tartu cordially invite you to
The 12th Annual International Gene Forum 2012
June 8-9, 2012, in Tartu, Estonia
An annual international high-level scientific conference on genetics and genomics, the major event in the Baltics, provides an excellent opportunity to establish and renew contacts in the region.
The 12th Gene Forum 2012 will bring together experts from Europe and US for discussion of the progress in the field of genetics and in particular, on interdisciplinary areas within human genetics, epigenetics, statistical genetics, pharmacogenetics and psychiatric genomics. The conference incorporates also an exhibition aimed at the biotechnology-related companies.
Gene Forum 2012 focuses on:
genetics of complex diseases
epigenetics
pharmacogenetics
metagenomics
psychiatric genomics, genetics of anxiety and mood disorders
biostatistics and statistical genetics
As the organizers, we hope that the forthcoming Gene Forum 2012 will create an inspiring environment to exchange ideas and experiences. The conference will facilitate personal contacts between scientists, medical doctors and business representatives and should encourage further development of bilateral and multilateral co-operation with the participants.
The Forum will take place in Tartu, the second biggest city of Estonia, rich in academic and historical traditions. We hope that your stay in Tartu will be both enjoyable and professionally stimulating.
Important Dates:
Program available: February 1, 2012
Early Bird registration - until May 15, 2012
Regular registration - until June 4, 2012
Scientific Program Committee
Riin Tamm (chair)
Andres Metspalu
Pärt Peterson
Sulev Kõks
Jaak Vilo
Mait Metspalu
Tõnu Esko