eesti keeles

Organizer:



Sponsors:
Centre of Excellence for Gene and Environmental Technologies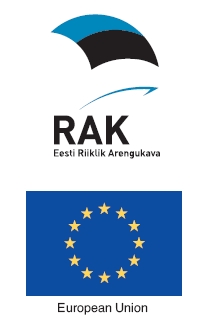 Contact:

Estonian Genome
Foundation
tel. +372 7 420 132
fax +372 7 420 286
e-post



Estonian Genome Foundation cordially invites you to the
7th Annual International
Gene Forum 2006
"Basic Genomics"
September 22-23, 2006, in Tartu, Estonia
Biotechnology leads the way in medical innovation by confronting life's most threatening illnesses. Hundreds of biotechnology drugs and vaccines are in human clinical trials and many more in early development. Nearly every human disease is under attack by thousands of dedicated researchers all over the world.
An annual international high-level scientific conference and exhibition on genetics and genomics, the major event in the Baltics provides an excellent opportunity to establish and renew contacts in the region.
Gene Forum 2006 will bring together experts from Europe and other parts of the world for discussion of progress in the field of biotechnology and, in particular, on interdisciplinary areas within human genetics, population and community genetics and pharmacogenomics. The event incorporates Exhibition aimed at biotechnology-related companies.

Gene Forum 2006 focuses on:
genomics and genetics of complex diseases
human genetics
population genetics
pharmacogenomics and business
This year Gene Forum in organized in conjunction with 5th ScanBalt Forum 2006 "Industry, Academia and Authorities – Collaborating for Excellence", starting on September 21st that is free of charge for the participants of Gene Forum. The focus of the ScanBalt Forum is both scientific and entrepreneurial. There will be an extensive range of sessions and talks, presented by some of the BioRegion's best scientific and business leaders, providing opportunities for collaboration, the initiation of new projects and a dialogue with policy makers and key figures.



As the organizers, we hope that the 7th Gene Forum 2006 will create a favourable environment to exchange ideas and experiences. The Forum will facilitate personal contacts between scientists, doctors and business and should encourage further development of bilateral and multilateral co-operation (networking) with participants. The personal and institutional links created as a result of this forum may lay a basis for further international cooperation within the European Research Area.

The Forum will take place in Tartu, the second biggest city of Estonia, rich in academic and historical traditions. Sessions will be held in the Vanemuine Conference Hall. We hope that your stay in Tartu will be both enjoyable and scientifically stimulating.

Important Dates
Programme Available - May, 2006
Early Bird registration until June 30th, 2006
Regular registration until September 15th, 2006