eesti keeles
Organizer:

Partners:


EC projects GENEMILL and
GENERA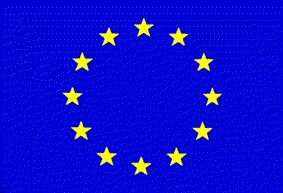 Main Sponsor:
Sponsors:




Official Carrier:

Contact:

Estonian Genome
Foundation
tel. +372 7 420 132
fax +372 7 440 421
e-post

BIOTECH BUSINESS SEMINAR
September 17, Afternoon session
"PEOPLE WHO TURN BUSINESS OPPORTUNITIES INTO DEALS"


Connect Estonia is organising a parallel session on biotech business development and networking.
The session will mainly target managers and employees of existing companies, but also researchers, students and tech transfer specialists.
The event will contain short lectures and a lot of Q&A and discussion around the key issue for startups: how to identify business opportunities and achieve sales in the life sciences markets.
The speakers will draw from their hands-on experience as managers and professional networkers. Their speeches are variations on a common theme:
building cross-border networks, especially to pharma
actively managing these networks
adapting one's organisation and strategies

Some real-life examples will be followed by suggestions to the audience and a discussion.

Programme

14.15 Foreword by Tarvo Tamm and Hendrik Pavel, Connect Estonia

14.20 Dr David Bailey, CEO, Purely Proteins, Cambridge, UK
"Team assembly for a life sciences venture"

14.50 Dr Geeta Gupta, Business Development Manager, Lloyds TSB; Cambridge, UK
"Early stage company funding"

15.20 Dr Thomas Österberg, Team Leader, Pfizer Global Manufacturing; Stockholm, Sweden
"Partnering and research collaboration with Big Pharma"

15.50 discussion

16.00 coffee/tea break

16.20 Dr Lena Lebel, founder, Bioventia Holding AB, Bioventia Capital AB, Bioventia Life Science Consultants KB, Uppsala, Sweden
"When and how to use middlemen in partnering"

16.50 Dr Morten Winther, managing partner, GuideStone, Denmark
"Innovative business development - ways for the emerging life-science industry in Estonia to get alliances in Scandinavia and North America"

17.20 Concluding remarks and discussion


After the session, at 20.00 all the participants and speakers can continue networking at the buffet dinner of the main event.